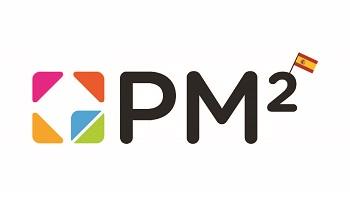 As part of its mission to make PM² available and accessible to a wider European audience, the Centre of Excellence in PM² (CoEPM²) is pleased to announce the publication of the Spanish version of PM²-Agile, which aims to support the integration of Agile practices into existing corporate structures of companies, institutions and organisations that use PM².
The translation was made possible thanks to volunteers coordinated by the University of Granada in Spain, who collaborated with members of the CoEPM².
Germán Martínez Montes, University of Granada and Jean Monnet Chair - PM2EU+, said: "We decided to translate the PM²-Agile guide because we regularly receive requests from the PM² Community in Spain. We are facing a global digitalisation of society that is developed through numerous software engineering projects using an Agile approach and we believe that PM²-Agile is the best way to manage them. Working with the European Commission and the CoEPM², we find there is always room for improvement and knowledge-sharing in project management. Hence, we were motivated to improve the overall maturity of Project Management in Europe and Spain, recognising the value for all projects, and not only EU funded initiatives."

Alain Van Gaever, Head of Sector, European Commission, said: "As we continue to add translations to our growing PM² library, we are thankful to the University of Granada for all their time and effort in ensuring the guide can be used by the Spanish-speaking audience. We are certain that by providing different languages, we are contributing to an efficient way of managing projects in the EU".
The Spanish PM²-Agile Guide can be downloaded from the Publications Office of the EU.
To learn more, visit the PM² Portal or contact the team.
Source
Details
Publication date

20 June 2022

Author