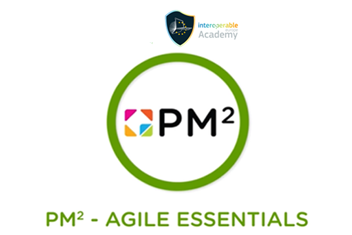 We are delighted to announce that the PM A1 PM²-Agile Essentials training course, an introduction to the essentials of PM²-Agile, is now available as an eLearning module on the Interoperable Europe Academy. PM²-Agile supports institutions and organisations effectively introduce Agile practices to their projects.
The addition of this module to the IOP EU Academy, the online hub open to everyone that provides an engaging learning environment, follows the successful addition of the 'Introduction to PM²' module which has been very popular on the platform, with more than 1500 registered participants.
The eLearning module has been developed for anyone involved in project work managed in an Agile approach and it takes around two hours to complete. 
Commenting on the addition of the PM²-Agile module to the platform, Alain Van Gaever, Head of Sector, DIGIT.B.4, said, "We are once again happy to contribute to the eLearning sector with our most recent module, an essential part of the PM²-Agile Training Programme. And we are grateful to the Interoperable Europe Academy for providing us with an open eLearning platform that allows participants outside of the EU Institutions to gain access to a wide range of courses and to follow them at their own pace"

Marc Berghmans, PM² Ambassador, said: 'Being able to feature our content on the IOP EU Academy means that we are a step closer to applying PM²-Agile practices to the public sector in Europe'.
Please register here for the course.
For more information on PM²-Agile, please EC-PM2

ec [dot] europa [dot] eu (contact the team). 
Details
Publication date

14 July 2022